Best Human Resources Training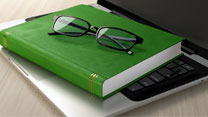 Browse and compare training courses within Human Resources below. To narrow your search results use the filters to select start dates, price range, course length, and more!
Compare courses
HOW DOES YOUR L&D STRATEGY COMPARE?
By sharing five minutes of your time, you'll contribute to research that will help over 15,000 professionals benchmark their organizations.
U.S. L&D Report: 2019 - Benchmark Your Workplace Learning Strategy
Are you curious about the L&D strategies of some of the U.S.'s top companies?
Find out what they're up to in findcourses.com's second annual U.S. L&D Report!
Bring SHRM onsite to address workplace harassment and effect cultural change in your organization.
Read more
Now more than ever, the HR profession is driving healthy change in the workplace, combating harassment and creating opportunities for people from all backgrounds.
As a SHRM Enterprise-Level Member, your team can join forces with smart people who are building better workplaces.
Read more
Supplier Directory
Join our Supplier Directory to:
- Gain Traffic
- Get Noticed
- Showcase Your Services
- Free Listing Available