Best Languages Training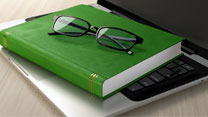 Browse and compare Languages training courses below. To narrow your search results use the filters to select start dates, price range, course length, and more!
Displaying 1-18 of 18 results
= Beginner level
Displaying 1-18 of 18 results
Compare courses
COVID-19 and Training - How are we supporting you?
We are working quickly to support you by:
Measuring and reporting on how COVID-19 is affecting learning,
Supporting businesses with free resources,
Sourcing free educational courses about COVID-19,
And more!
Supplier Directory
Join our Supplier Directory to:
- Gain Traffic
- Get Noticed
- Showcase Your Services
- Free Listing Available